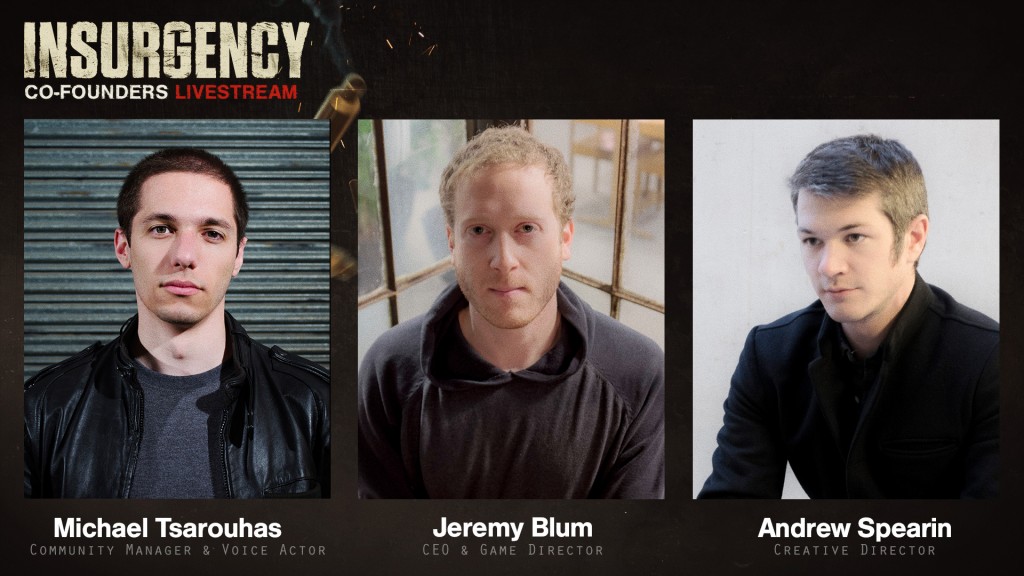 Two year anniversary livestream with Insurgency cofounders
January 23, 2016
We are livestreaming today, Saturday January 23rd, at 3:00 pm EST with CEO and Game Director Jeremy Blum and Creative Director Andrew Spearin. Check out the full broadcast below.
Insurgency launched two years ago on January 22nd, and to celebrate Insurgency's community manager Michael Tsarouhas interviewed Andrew and Jeremy about the game's origins and its future.
We talked about how the two of them met and got started in game development, the path that Insurgency chose from being a Half-Life 2 mod to one of the first Steam Early Access titles, and continuing the growth as a successful independently published FPS game. We also talk about how NWI has two new projects planned and is working with Unreal Engine 4, and has opened up a new office in Amsterdam.
We answered questions taken from our forums in the days prior to the stream, did an open Q&A with the stream chat, and finished out the broadcast by playing some of the newly released WWII mod for Insurgency called Day of Infamy. You can find it here.