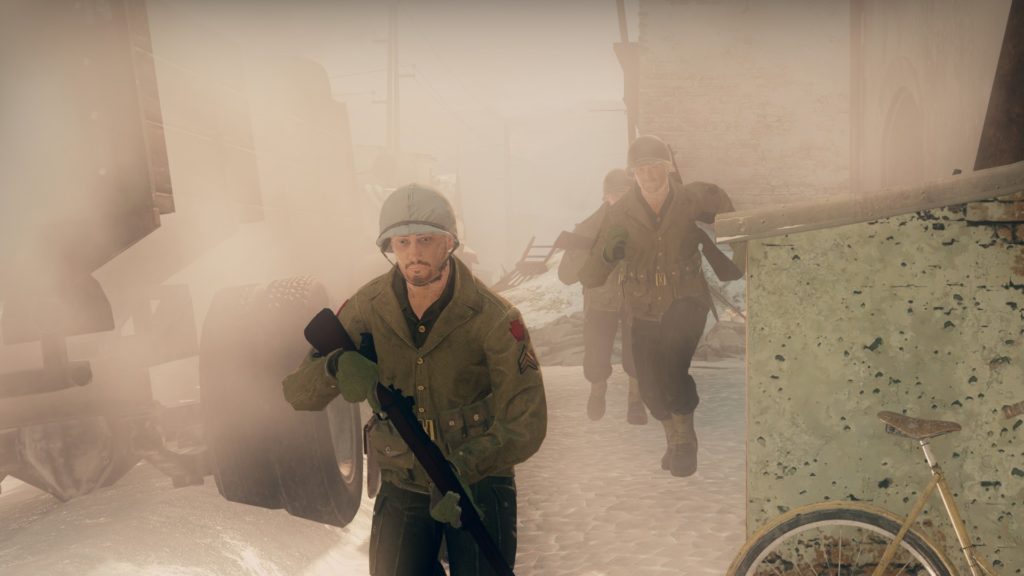 Day of Infamy Update March 28th
March 28, 2017
Today we have released a small update to address a number of minor issues. Full changelist below:
Updated Content
Updated German 29th Panzer unit to alleviate identification confusion.

Officer: khaki jacket, grey pants.
Sniper: khaki jacket, khaki pants.
All other classes: grey jacket, khaki pants.
Updated first person sleeves to khaki.
Fixes
Fixed an issue where the US 28th Infantry Division unit was not available on Foy, Bastogne or Reichswald.
Fixed Gordon Highlanders unit not being available on Ortona.
Add missing camo netting helmets for the Officer, Rifleman & Sniper classes of the US 82nd Airborne unit.
Fixed an issue where the US 82nd Airborne unit had the wrong uniform assigned on spawn.
Corrected unit art & player profile art for the US 82nd & 101st Airborne units.
Tweaked the texture colour for the german snow camouflage & wehrmacht sleeves.
Fixed HUD icons dimming when spectating a player who is aiming down sights.
Map Balance & Fixes
Sicily
Fixed a destructible wall that was assigned to the wrong faction.
Foy
Added missing final Entrenchment spawn.
Added a trench along the open field to assist Allies in reaching the first farmhouse objective.
Updated navmesh.
Bastogne
Smoothed terrain to improve movement throughout the map.
Fixed nodraw brush
Saint Lo
Fixed a stretched texture.
Moved the Axis neutral spawn further back in Frontline.