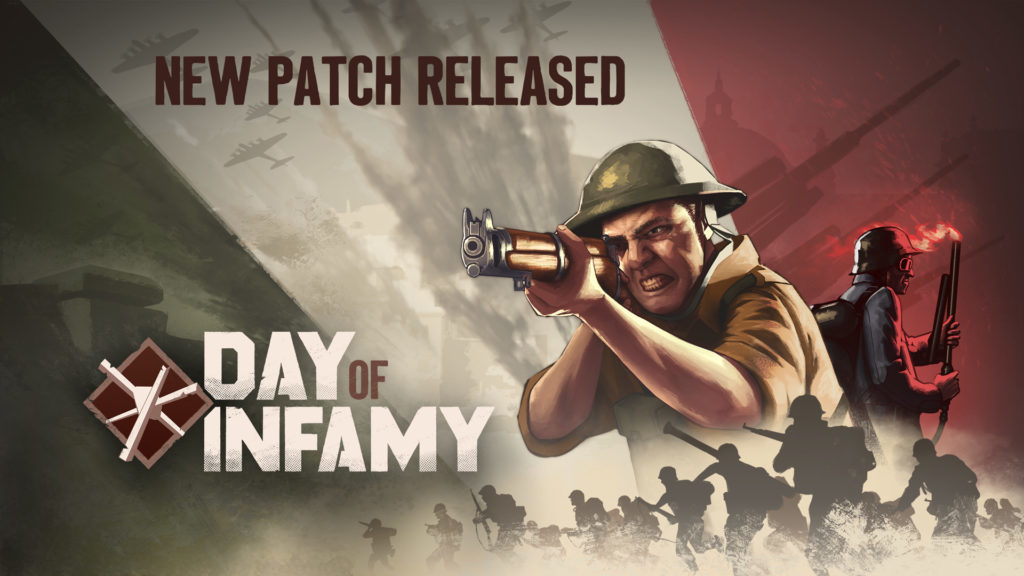 Day of Infamy Patch September 15th
September 15, 2016
Today we are releasing a patch with some missing pieces from yesterday's update. We had a great play test last night on the new map Salerno, and are very excited about how easy it now is for us to test work in progress content with our community.
Today's patch adds a new map to the 'In Testing' playlist – Astonia. We look forward to getting your feedback (and data) on both Astonia and Salerno over the next few weeks so we can polish them up and add them to the official map rotation. The patch also includes new modding / SDK example maps, to help community mappers create even better content.
New Content
New map Astonia added to the "In Testing" playlist.
Cooperative Improvements
Players may no longer destroy the final radio in Stronghold without capturing all the points prior.
Modding / SDK
Added game mode example maps to show community mappers how to support each of the game's modes.
Added environment example zoo maps to help community mappers quickly stylize their environments.
Eeenjoy!