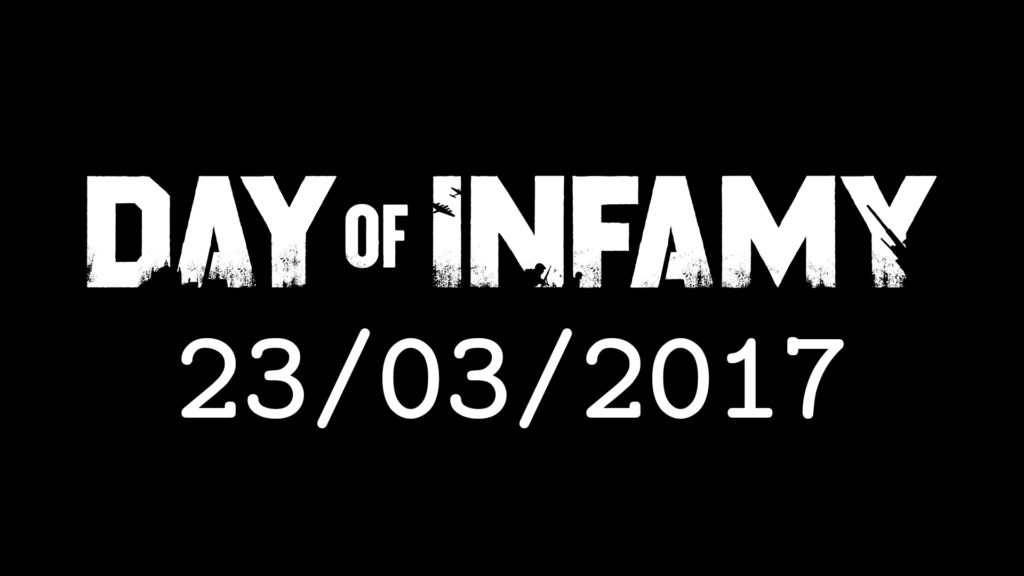 Launch Date: March 23, 2017
March 9, 2017
Day of Infamy is launching out of Early Access on March 23, 2017.
We have had a very successful eight month Early Access period, with strong sales and great feedback from our community to help shape DOI into a compelling WWII shooter that stands tall among the competition. Please take our latest survey to have your voice heard!
Upon launch, ranks will be reset and units will be available to unlock by attaining rank milestones. Players will also be able to unlock the items by purchasing them. Collect digital militaria items in the form of new character art representing various regiments and divisions for each faction. Within a unit, new character artwork includes arm patches, hats, helmet stencils, uniforms, camouflages, and voice over.
Early Access customers receive three exclusive factions that will be retired upon launch: