Community Blog Post #1
February 11, 2020
Hey all! We have noted that there could be some more communication from the team beyond the State of Production posts. So I'm resurrecting the community blogs that were produced a few times before I came on board with NWI. To differentiate from the SoP posts, these blogs will be more community-focused. This could include promoting community events, sharing content – screenshots, videos, etc., community spotlight interviews with members, and more!
First off, I don't think I ever did a proper introduction! I'm DaraDef. I'm the Community Manager for New World. I was born and raised here in Calgary (where New World HQ is). I grew up playing Nintendo 64 (GoldenEye 007, Gauntlet Legends, and Mario Party FTW), Goosebumps books, and watching Pokemon – Classic 90s kid! I got into PC games when a friend introduced me to Counter-Strike 1.6 when I was in 8th grade, which I quickly became obsessed with. Since then, gaming and pop culture have been an integral part of my life.
I graduated from Mount Royal University with a degree in Communication and even made a gaming club while I was there called Club N3Rd. My favourite weapons in Sandstorm are the VHS-2 and the QBZ-03. Being community manager for NWI so far has been awesome! I've met a lot of great community members, and I'm looking forward to the future, and making more of these blog posts!
Mod Tools Alpha
We recently rolled out the first phase of our alpha level editor to a group of 200 awesome modders. This is the full Unreal Engine editor that we use internally. It allows you to create maps, custom gamemodes, mutators, and theaters.
Since we released the alpha build of our level editor, we have already received valuable feedback on the current state of the tools and documentation. We included a quick-start guide with our tools to allow everyone to create exciting new levels for Insurgency: Sandstorm.
The initial rollout has been primarily focused on custom maps, but the tools are capable of a lot more than that. We've included a custom Blueprint which you can use as an example of how to create custom gamemodes. We're looking to expand the capability of the tools over time and expose more functionality through Blueprint scripting.
When we're ready to release mod support to the public, you'll be able to browse, subscribe, and automatically download mods through our in-game mod menu. In addition, you will automatically download any mods required to play customized community servers.
We're looking forward to publicly rolling out the first phase of our mod tools this Spring which will feature the level editor, mutators, and custom gamemodes.
Here is a sneak peak of a couple of maps being worked on by the community!

In terms of the actual map, it's coming along nicely, it still super early but the main theme I am aiming for is a heavy urban environment with my main inspiration coming from the Battlefield 3 DLC "Aftermath" I've also taken inspiration from many real-world locations with areas of conflict; watching a couple [of] documentaries always tends to give me some cool ideas.


Right now, a lot of the map is super basic and blocky. I'm generally just trying to get an idea for the space, and I haven't really gotten into many small details nor really meshing interiors. I'm generally just having fun! I think progress isn't too bad especially considering I missed out on the first wave of keys and had to jealously watch others in the discord channel for a week before I could start.


That's about all I can say right now, I'm really loving the mod tools ATM and back when Sandstorm was announced a few years ago I made a promise to myself that I'd hopefully try to make myself at the forefront of the mapping scene for it when it was to release…so we will see how things go. And I'd just like to thank you and the rest of NWI for creating such an amazing game!


Ever since I first got my hands on Insurgency I've wanted to play in a forest environment, this map takes inspiration from the Caspian Hyrcanian forest in northern Iran. It's very lush, very green, with 40-50 meter high beech trees. I started designing this map when I first heard that the Sandstorms tools were coming, so far I've spent about 10 hours playing around with the Insurgency tools and roughly 20 hours creating the map. The map is divided into three distinct themes: pasture farmlands with stables and cabins, dense forest with rocks and creeks, and a clear-cut logging area.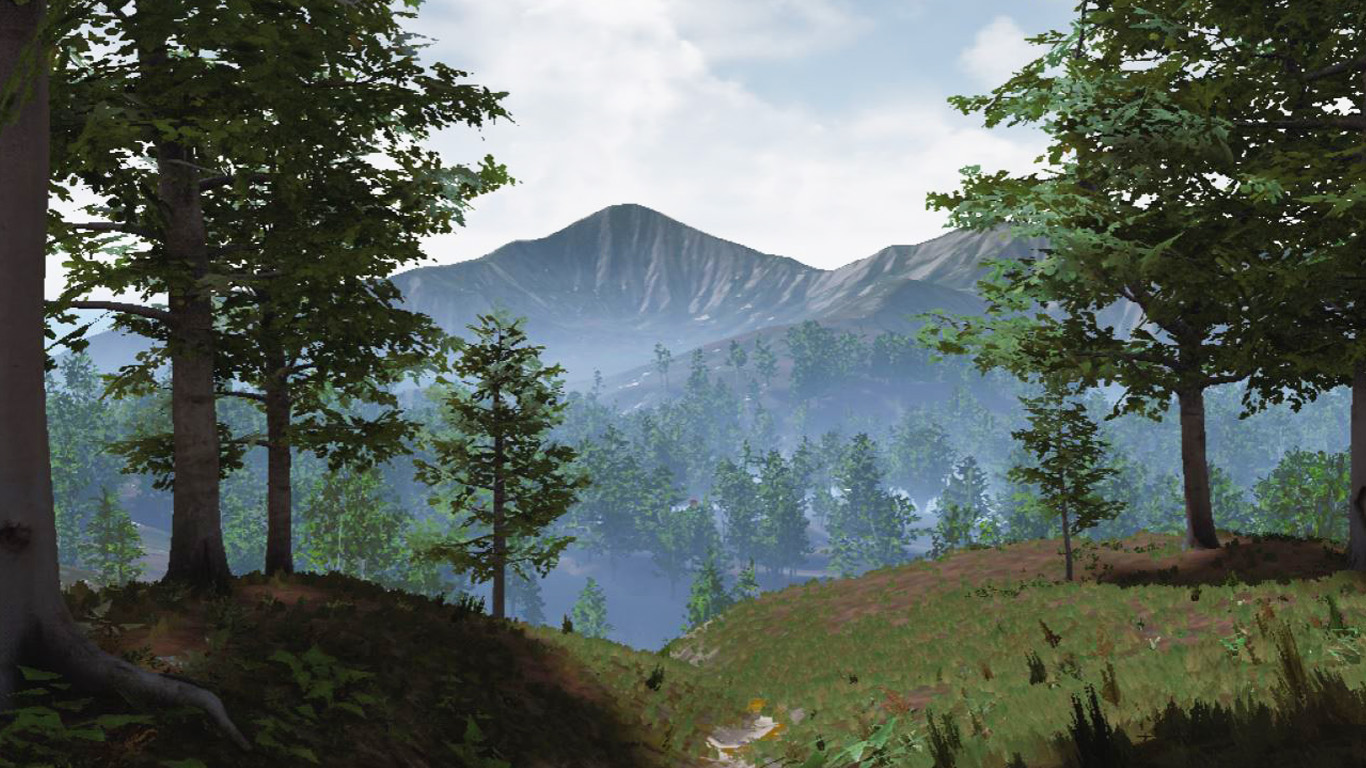 This vista image shows some of the surroundings. Another layer of high snow covered mountains will be added in the distance.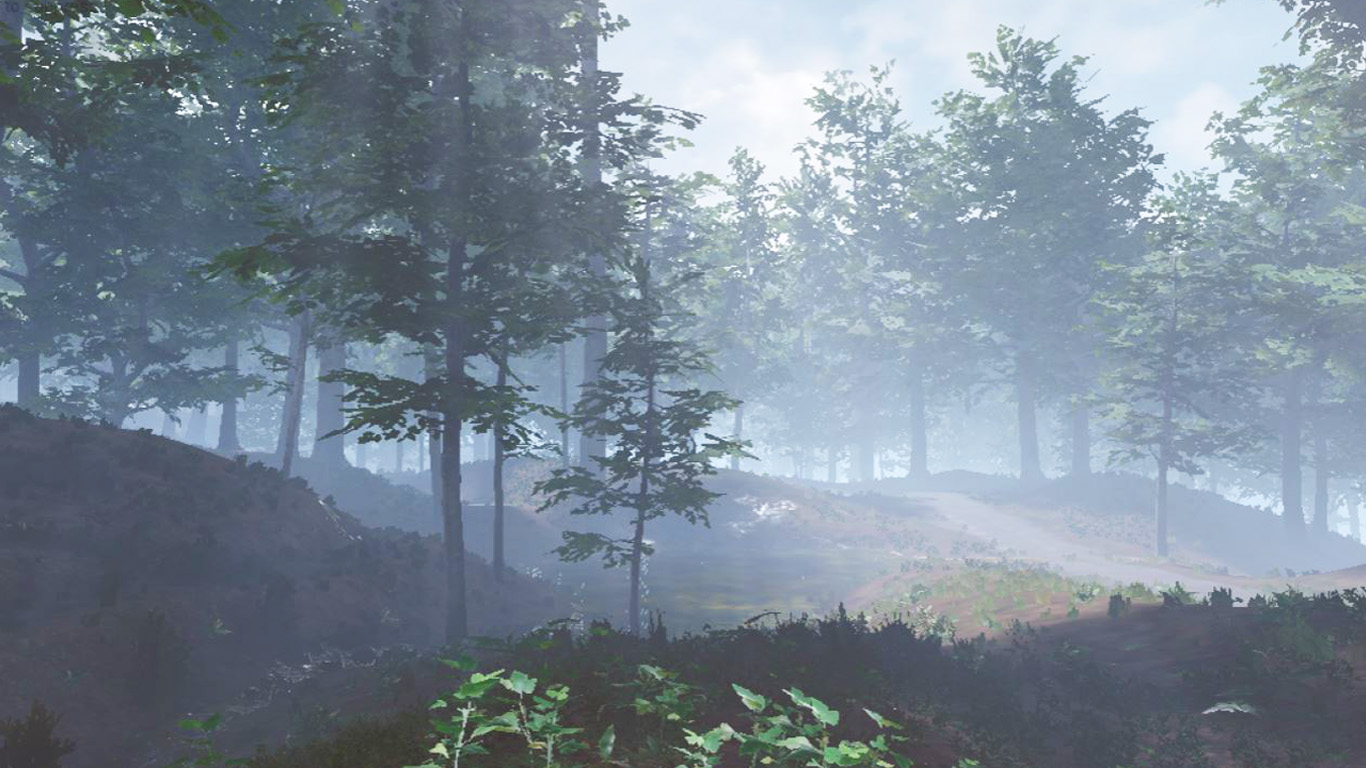 This image shows a road leading through the forest. On this humid morning, the fog lies dense in the forest.



This image was grabbed close to the river at the bottom of the valley where the fog is most dense.
The fog is based on height; the higher up you are in the map the further you can see. [it] also plays an important part in the uniqueness of the gameplay. Dense fog means shorter distance and easier to sneak past enemy defenses.
Currently, the map only has firefight-mode implemented, but I'm aiming to support all major game modes. It's very early in development and I've only tested it with bots, I'm looking forward to at some point releasing it to the community and hear what everyone has to say!
Sandstorm Partner Spotlight
Having recently rolled out our Partner Program, it's time to showcase one of our partners! Meet streamer and content creator, xSinpaiix. I had the chance to ask Sinpaii a few questions about getting into gaming, Sandstorm, and content creation.

Q: Let's start with who you are – a brief introduction. How did you get involved in gaming, and how did that transition to streaming/content creating?
A: Hello everyone my name is Sinpaii (pronounced Sin-Pie) I'm a Twitch/Youtube content creator & also dabble in neon animation. I got my start in gaming with the Sega Genesis and have been in love ever since. My first game was Mortal Kombat so I was essentially raised to be Kompetitive.
Q: Are there any content creators that you look up to?
A: I look up to small content creators who work for their goals. Those streamers & content creators with the Mamba mentality the ones who love what they do and never give up. There are tons of dope big content creators as well that I love to see succeed. But Sinpaii is more of a started from the bottom now we here sort of guy. Speak anything you want into existence.
Q: When did you play your first FPS? What was it, and why did you like it?
A: I honestly cannot remember my very first FPS, I want to say it was GoldenEye, But my most vivid memories are that of my brother and I playing Time splitters 2 and me being the ape running around the arena killing things. I think I've been in love ever since.
Q: How did you get into Insurgency: Sandstorm?
A: I played source around the same time sandstorm was in beta. At the time if you owned Source you could get Sandstorm at a discount. So I bought it and immediately fell in love.
Q: What is your favourite mode?
A: Competitive firefight without a doubt. My runner up is Push.
Q: What keeps you coming back to the game?
A: It's the gunplay and immersion that I just can't get away from. I play other fps, but there always seems to be something missing. I love how grounded in realism it is. And those moments where shit hits the fan.
Q: What was your biggest accomplishment in the game?
A: Probably some of my weapon review videos! All of which I record in Max fidelity, & in 4k for the community, hope you guys enjoy!
Q: What upcoming content are you looking forward to?
A: In order:
1: As-Val (please gibs)
2: Mod support
3: More official Maps
Q: What do you get up to when you're not streaming or gaming?
A: I'm practicing neon animation that appears in my gameplay & other videos, brewing coffee, EATING FOOD & falling asleep, then waking up to a random YouTube video that has nothing to do with what I was watching.
Q: Will we see you in the upcoming DGL Tourney?
A: Possibly! That all depends on my schedule. If I am unable to participate in this one, you will eventually see Sinpaii competing in a DGL tourney. !So Linkypoo
That's it for now! Be sure to check out Sinpaii's content below.
Twitch: Twitch.tv/xSinpaiix
Youtube: Sinpaii
Twitter: @xSinpaiix
Instagram: @xsinpaiix
Dev Live Streams
As an effort to further improve our communication, we have fired back up our regular Twitch live streams. We will be streaming every 2nd Wednesday of the month. I'll feature some gameplay if there's new content or limited modes to show, and then follow with a Q&A with Mikee, our Lead Game Designer. We'll answer questions from the chat as well as some pre-made questions collected from the Steam forums. For the next stream on Wednesday, February 27 at 2:00 PM MST, I'll be away at PAX East! So Mikee will be taking over the stream, doing a bit of gameplay and continuing to field questions from the chat. Be sure to follow us on Twitch and turn notifications on to see when we go live! Here was our last live stream:
Upcoming Competitive Events

The Digital Gaming League (DGL) is hosting their second International Insurgency: Sandstorm World Cup on Saturday, March 7 and Sunday, March 8. For more information and to sign up click here.
The Sandstorm Esports League (SEL) season 1 kicked off on February 15. Be sure to check out a few matches tomorrow on their Twitch channel.
Match Schedule:
1st game: TAW vs RAGE :: 5 PM CET
2nd: Spice Boiz vs MOLOT :: 7 PM CET
3rd: SoB vs ERROR :: 8 PM CET
If you're planning a competitive event or would like to promote your league, please reach out to me at [email protected]
Double XP Monthly
Lastly, I'd like to announce that we will be adding double XP across all playlists the last weekend of each month, starting at 11:00 AM MST on Friday, February 27 – 11:00 AM MST Monday, March 1.
That's it for now folks! Thanks for being a part of the community, and talk to you soon!